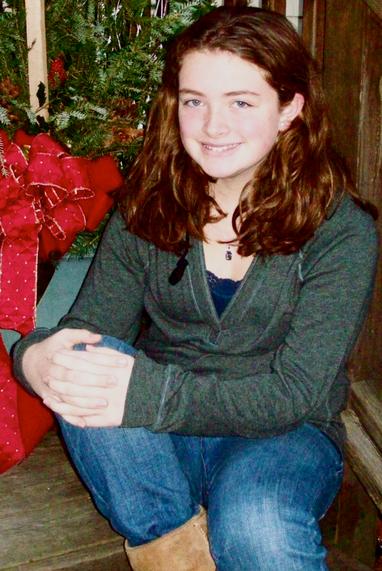 2011 Season Role:

"Servant Girl" & Chorus Member

 in Mozart's Il Re Pastore

Biography:

​Lindsey Brausch, age 11, was born on Long Island and has been singing since age 5 under the direction of Marianna Benedict. Already a seasoned performer, Ms. Brausch continually delights audiences with lively performances, accompanied by vocal beauty and skill beyond her years. 

In addition to her weekly private voice lessons, Ms. Brausch has also participated in the "Summer Music & Drama Program" at Marianna's Music Studio for several years, during which she performed the following roles in fully-staged musical theatre scenes: "Tracy" from Hairspray, "Louise" from Gypsy, "Porta" from Cinderella, "The Monkey" in a staged performance of "The Lion Sleeps Tonight", ensemble in Grease, and ensemble/soloist in a staged performance of "These Boots Were Made for Walkin'." In middle school, Ms. Brausch performed the role of "The Daffodil" in Alice in Wonderland, Jr. and was a vocal soloist in her middle school Variety Show. She has also performed as a vocal soloist in numerous fully-staged recitals hosted by Marianna's Music Studio for the past 5 years.

Ms. Brausch has also been successful in school vocal programs, including school choirs, NYSSMA festivals, and SCMEA performances. She recently received a grade of 98% (A+) on her level 5 NYSSMA solo, when she performed "What's the Use of Wondr'in'" from Carousel. 

In addition to her vocal accomplishments, Ms. Brausch is also a competent trumpet player with her school band. She is looking forward to her first operatic performance. 


 About the Song:

"What's the Use of Wondr'in'" is a solo from Rodgers & Hammerstein's Carousel, sung by the character, "Julie."  In this song, Julie attempts to comfort her friend Carrie, and encourage her to make amends with her boyfriend who is angry with her because he falsely believes that Carrie is being unfaithful to him. 

"What's the Use of Wondr'in'" 

Lindsey Brausch, alto