Biography:

Bobby started music at the early age of 4 on piano, and became interested in theater during his high school years. He has received his B.A. in vocal and piano performance, and also a Master's Degree in vocal performance, all from Stony Brook University. He studied under the baritone Chris Pedro Trakas, and now with Fred Carama. Combining his vocal and piano talents, Bobby has performed solo piano and voice, music directed,teaches private lessons, and accompanied for various occasions, most notably for Rufus Wainwright at the Westhampton Performing Arts Center this past summer. Bobby's

opera credits include Damon in Acis and Galatea, Lee Hoiby's The Scarf, Marriage of Figaro, Monteverdi's Orfeo, and most recently performed at Symphony Space in a premiere of a new opera by Stony Brook faculty member Sheila Silver called "The Wooden Sword." Bobby has also performed in many Long Island Theater shows including 42nd street,

 Footloose, Pirates of Penzance, The Boyfriend, Fiddler on the Roof, Annie Get Your Gun, Cabaret and The 25th Annual Putnam County Spelling Bee. Bobby is the music director and organist at St. Luke's Episcopal Church in East Hampton, and is thrilled to be making his Amadeus Opera debut.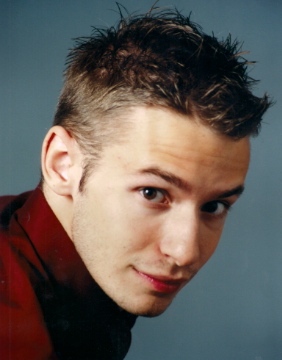 2011 Season Role:

"Allessandro" in Mozart's 

Il Re Pastore


"Gia il sole dal Gange" 

Bobby Peterson, 

tenor

Translation:

Already the Eastern sun 

sparkles more brightly,

and dries every drop 

of the weeping dawn.

Gilded with​ rays it adorns 

every grass blade,

and paints the stars of the sky

 in the field.

 About the Aria

     This aria is from Scarlatti's L'Honesta negli amori, and is sung by the character "Saldino," a page boy. In this scene, which takes place during the early morning of a field  in Algeria, North Africa, Saldino is alone admiring the beauty of the sunrise.