2011 Season Role:

"Tamiri" in Mozart's Il Re Pastore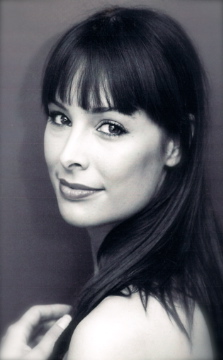 Alina Lindquist, Tamiri, hails from northern Minnesota. She currently studies with Bill Schuman, voice faculty at American Vocal Academy. Ms. Lindquist earned her vocal degrees from Cleveland Institute of Music and University of Minnesota.  

Ms. Lindquist has won awards in competitions such as Marcello Giordani Foundation, Barry Alexander Competition, Metropolitan Opera National Council, National Association of Teachers and Singers, Matinee Musicale Scholarship, and National Federation of Music clubs. She also was a finalist in this years Liederkranz Foundation Vocal Competition. Ms. Lindquist has performed the title roles in L'incoronazione di Poppea by Monteverdi and Suor Angelica by Puccini, Fiordiligi in Cosi Fan Tutte and 1st lady in Die Zauberflöte by Mozart, and Monica in The Medium by Menotti. Ms. Lindquist was most recently seen as Frasquita in Carmen with New York Lyric Opera, in concert for the Marcello Giordani Foundation Gala Concert. 

This coming season, Ms. Lindquist will debut as Countess Ceprano in Rigoletto by Verdi at the Festival de Opera de A Caruña in La Caruña, Spain; Violetta in La Traviata by Verdi with the studio of Bill Schuman. She will also been seen through out the 2011/2012 season with Dicapo Opera as an Artist in Residence.

Biography:

Translation:

Who can foretell Doretta's song?

The mystery, how ever will it end?

Ah, one day a student 

kissed her on the lips,

and this kiss, was a revelation, 

full of passion!

It was unbridled love and ecstasy!

Who can mock the gentle caress

 of so ardent a kiss!

Ah, my song! Ah, my life!

Of what importance are riches,

if at last happiness has flowered?!

 About the Aria


This aria is from Puccini's 
La Rondine
, and is sung by the character "Magda." Magda is a Parisian courtesan, having a private party with some friends. One of her guests, a writer, begins a poem that he wrote but confesses that he cannot finish it. Magda takes up the challenge, and finishes the poem with the help of a fond memory of a long lost love affair.
"Ch'il bel sogno di Doretta" 

Alina Lindquist, Soprano